18924 Casual Cay Lane
18924 Casual Cay Lane front
About the Author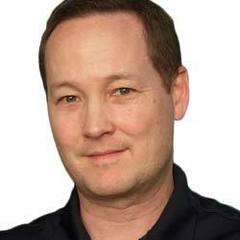 Owner/Broker of Allen Adams Realty

Bill Adams, a North Carolina native, is founder and Owner/Broker of Allen Adams Realty, a boutique agency focused on personalized real estate services. The name "Allen Adams Realty" is derived from Bill's full given name which is William Allen Adams.

Bill, after obtaining both a real estate sales license and an appraisal license, began his real estate career in 1998 after successful careers in the racing and automotive industries. First, a concentration on real estate appraisal services allowed Bill to gain detailed knowledge and insights into the many different facets of the greater Lake Norman and Charlotte metro real estate markets. This allowed Bill to truly understand real estate values and local markets and expand into doing both appraisal and real estate sales. Then in 2004, armed with his experience, knowledge, and expertise, Bill started his own firm and called it Allen Adams Realty. In the early years of his new firm Bill continued to do both real estate appraisal and sales and then after the downturn of the market in the late 2000's Bill has focused solely on real estate sales.

Bill strives for excellence in all aspects of his relationship with each and every client and prides himself on providing premier dedicated and personal professional service. Bill has successfully represented a wide range of clientele from international high-end luxury buyers to young families buying their first home. Through his wide reaching marketing he has also developed a large part of his business helping those buying second homes on Lake Norman or relocating to the area. Bill's varied background and seasoned experience has made him a trusted and highly rated expert, which has been validated by being awarded multiple Five Star Professional Award for Real Estate awards. An award given to only the top 7% of real estate agents in the entire Charlotte market area.

On a personal note, Bill has lived most of his life in North Carolina and has lived in the Lake Norman area since 1997. He currently lives in the wonderful small college town of Davidson with his lovely wife Lindsey, beautiful daughter, and beloved dog. Beyond real estate, he enjoys boating on the lake, spending time with friends and family, most all things motorsports, cars, motorcycles, Panthers football, being active, hiking and exploring in the nearby mountains, vacations to the beach, traveling, as well as many other things.
This site uses Akismet to reduce spam. Learn how your comment data is processed.