Helping you find the perfect home
Our Featured Areas
View the latest available listings, up to date demographics & school data and more
GET YOUR INSTANT HOME VALUATION
Compare local sales of similar properties, view tax records, & receive your own automated home valuation instantly!
Perfect Home Finder
Buying a home? Why not take a few minutes to fill out a form to describe your 'dream' home and see if we can't find a matching property?
Send Me Listings
Buyer & Seller Guides
No matter what your real estate goals are, we've got exclusive tips and extensive industry knowledge you can immensely benefit from!
Get The Guides
Free Home Valuations
Want to know what your home is worth? Let our experts prepare a free home analysis for your greater Charlotte area home! Just fill out our form!
Request Valutation
Browse By Lifestyle
View Lake Norman area properties according to your lifestyle preferences
Allen Adams Realty is the #1 Choice
Bill strives for excellence in all aspects of his relationship with each and every client and prides himself on providing premier dedicated and personal professional service. Bill has successfully represented a wide range of clientele from international high-end luxury buyers to young families buying their first home.
Lake Norman Market Report
Market Data For The Lake Norman Area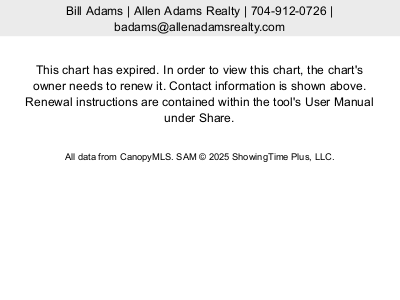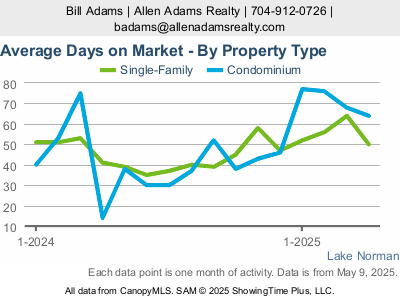 Recent Post Updates
Local stories, market updates, and fantastic steals & deals.
January 8, 2018

HGTV Dream Home 2018

Bill Adams

Check Out the HGTV Dream Home 2018 in Gig Harbor, WA and Register to Win! For 2018, HGTV's Dream Home is a renovated waterfront home overlooking Puget Sound in Gig Harbor, Washington.  It features a 4 bedroom, 3.5 bathroom home...

October 16, 2017

Davidson Chosen As One Of America's Coolest Suburbs

Bill Adams

Davidson, NC has been chosen as the coolest suburb for the Charlotte metro area. Recently Cornelius was voted as one of the best lake towns in the U.S., now Davidson has been chosen as the best suburb for the Charlotte...

August 30, 2017

Will Cornelius Become the No-Da of the North?

Bill Adams

The proposed Cornelius Arts Center, a multi-million dollar project featuring a glamorous arts hub and district with restaurants, galleries and shops along Catawba Avenue, could grow to become a popular cultural destination, said Justin Dionne, the art center's newly-hired...

June 20, 2017

Cornelius Just Listed As One Of The Best Lake...

Bill Adams

Those of us that live here at Lake Norman have always known what a great place it is and how much it has to offer with the many small towns around the lake having something to suit most anyone....

May 25, 2017

Memorial Day At Lake Norman

Bill Adams

Memorial Day at Lake Norman, always a great time and always so much to do.  The lake will be filled with boaters out enjoying the long weekend.  There will be many backyard cookouts and celebrations.  And, on Memorial Day...

May 10, 2017

Narrow Passage Breaks Ground In Davidson

Bill Adams

The new Narrow Passage neighborhood broke ground this week as crews began clearing trees and cutting in a new road for construction traffic. Narrow Passage is an English Village style neighborhood consisting of 40 units being developed by Karl Plattner...